Lately I've been seeking steampunk eye candy in the form of amazing interior decorating, and the internet is providing plenty.

(via The Steampunk Home)
Antique science-y things!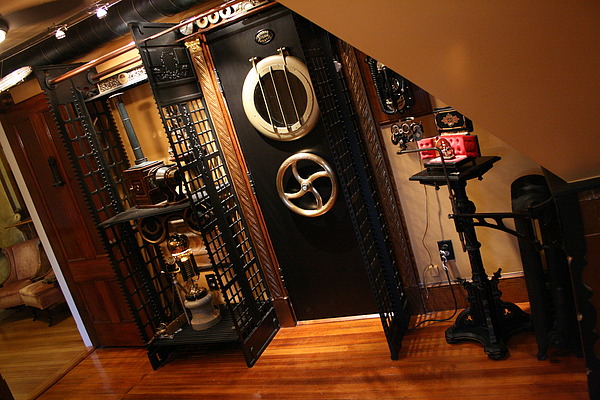 (via The Steampunk Workshop)
Epic old doors!

(via Gizmodo)
A home theatre like the inside of a submarine?!
While I can do nothing so epic, I have been making a rag rug out of old t-shirts. This isn't inherently steampunk-y, I know, but it looks pleasantly old-fashioned, and is in the spirit of DIY and sustainability that makes steampunk awesome. Do you have any steampunk decor projects underway? E-mail them blog@steampunkmagazine.com or go show off at The Gaslamp Bazaar!