While we're on an automobile kick, here's something awesome from Make Magazine: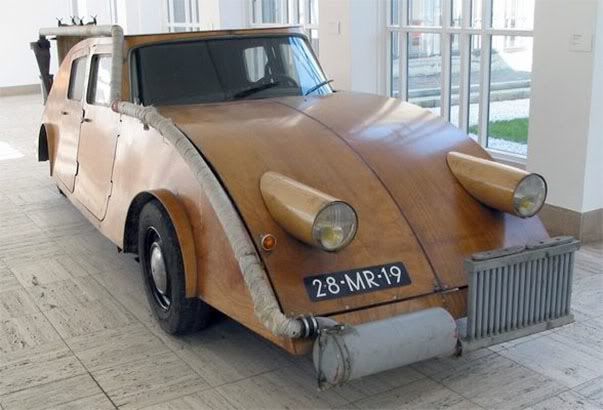 "Artist, traveller, & inventor Joost Conijn spent the better part of a year building his own very custom automobile – almost entirely from wood. And what more fitting way to power such a vehicle, than with an onboard wood-burning stove! You might assume such a novel machine wasn't intended for any lengthy excursions, but in fact that was Conijn's aim from the project's onset."
Mr. Conijn has been traveling around Europe in his very steampunk-able car. After Dylan's post on the evils of the auto industry, a custom wooden car definitely sounds like a good idea to me!