BY EMILIE P. BUSH, ILLUSTRATED BY WILLIAM KEVIN PETTY
Publisher: Coal City Stories
Reviewed by Canis latrans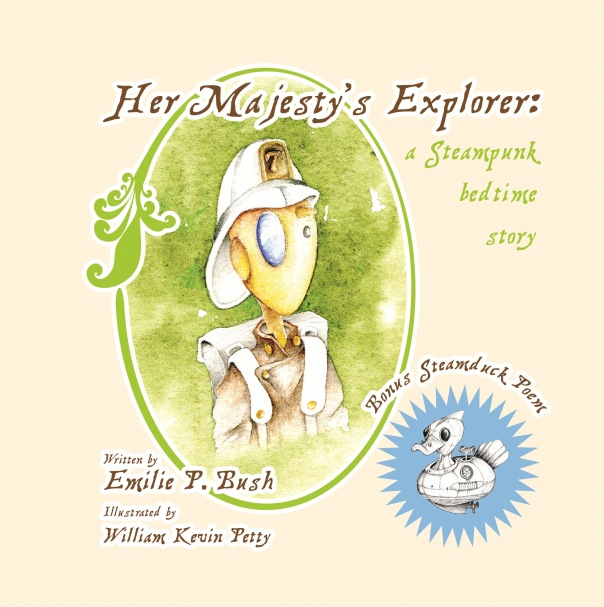 Follow St John Murphy Alexander, a youthful automaton soldier, on his unarmed nonviolent ramble through the wilderness. This mechanical soldier comes fully equipped with colonial pith helmet and cute (if not entirely practical) bindlestiff. His apparently exploratory mission includes pages of whimsical creatures and interesting terrain he encounters along the way, narrated with a slightly awkward rhyming scheme. Parents will surely enjoy the length of time he spends on grooming before bed, but may want to think twice before presenting their kids with an imperialist character motivated by "country, cause, and queen." Then again, perhaps an accurate portrayal of military service would be unlikely to produce restful dreams.